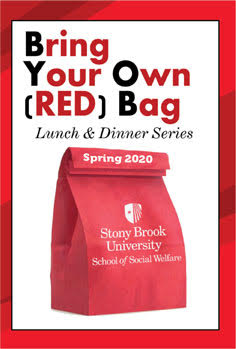 Click the image to RSVP

Important Message:
ALL EVENTS WILL BE RE-SCHEDULED OR OFFERED VIRTUALLY. PLEASE CHECK BACK FOR UPDATED INFORMATIN
MARCH
Faculty Panel
You will have the opportunity to hear from our Faculty about their expertise in their practice/research area(s). You will be able to ask questions, and find out more about their own career path
Wednesday, March 25
4:30 - 5:30 pm
Locations for both dates to be announced
Advocating for and Serving the LGBTQ Community – Best Practices for those in the Social Work field- Hosted by USWA
Presented By: Aiden Kaplan, LMSW, Alumni, MSW Class of 2018
Wednesday, March 11
4:30 - 5:30 pm, HSC, Level 2, LeH 2

This training explores basic terminology as well as the topics of sexual orientation and gender. Participants will receive education on best practices for direct services as well as guidance on advocacy on the micro and macro levels. Through the lens of social work as a political profession, the training will also explore the most recent pieces of legislation that have affected LGBTQ residents of New York and current or upcoming legislation and its potential impact.
Narcan Training- Hosted by GSG
Tuesday, March 31
7:00-9:00 pm
Level 2, Lecture Hall 1
APRIL
Professional Communication Workshop
Presented by Laurel Scheinfeld
Monday, April 6
4:30-5:30 pm
Location to be announced
MAY

An Honest, Realistic, Experiential Perspective of Substance Abuse Disorder in the Family
Wednesday, May 6
6 pm
Location to be announced
About the Red Bag Series
In Fall 2016 the Red Bag Lunch & Dinner Series was created to provide an opportunity for BSW and MSW students to interact with peers, alumni, faculty and others from the University. Through collaborative efforts and shared resources, SSW students will become acclimated to the campus culture; learn how to navigate their way through the University; increase their advocacy awareness and social justice efforts; utilize support services; and develop the skills needed to thrive as a student and far beyond!
---