We are proud of our alumni and are pleased to showcase their accomplishments in the Alumni Spotlight! 
Hear their stories


Valerie Goldstein, LMSW, '10
Valerie Goldstein is a Stony Brook Alumni, who has touched the community with her civil service and activism. Valerie is a social worker, children's book author, writer, wife, and mother of three children.
In the year 2000, Valerie was a passenger in a motor vehicle accident, leaving her an incomplete quadriplegic. She attended Stony Brook for her undergraduate degree and majored in Psychology and minored in English. She then continued on to obtain her master's degree at Stony Brook, obtained her MSW at Stony Brook's School of Social Welfare, and continued on to get her license as an LMSW. Between creative writing in Valerie's English classes, and doing research in the psychology laboratory for Dr. Marci Lobel, she found her love and niche for writing.
"Being a part of Stony Brook's School of Social Welfare has also paved this wonderful path for me that instilled social awareness and diversity upon me." After Valerie had her three children, she wrote various works for Woman's Day, Long Island Parent Magazine, Scary Mommy, and ADVANCE Healthcare Network for Occupational Therapy Practitioners. "I wanted to shed light on mothers with different abilities being handicapable instead of handicapped. In addition, Valerie took part in public speaking engagements such as presentations for colleges on different abilities, as well as delivering the keynote address for several high school graduations. Read more here: https://socialwelfare.stonybrookmedicine.edu/alumni-spotlight-valerie-goldstein



Cheyenne Monroe-Backus, LMSW, '18, 1st Lieutenant United States Air Force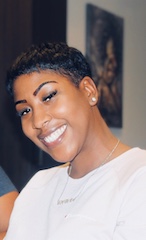 At the end of 2019, 1st Lieutenant, United States Air Force, Cheyenne Monroe-Backus was selected after a competitive application process to direct commission as a Clinical Social Work Intern and start a residency program towards obtaining her unrestricted license. She joined the 316th Medical Group at JB Andrews in Maryland. "As an Officer in the Air Force, I have learned that being a leader means living by a standard that exemplifies cultural humility, empathy, critical thinking and solution focused problem solving. During this one-year Clinical Social Work Residency I have gained experience rotating in the following areas: Outpatient Mental Health Clinic(MHC), Family Advocacy Program (FAP), Alcohol and Drug Abuse Prevention Treatment Program (ADAPT), Aeromedical Service Facility (ASF), Primary Care Behavioral Health (PCBH), and Emergency Care Center (ECC). I have had the opportunity to provide supervision to MHC, FAP, and ADAPT technicians to assist with conducting psychosocial histories, diagnostic assessments, and treatment plans, and to provide professional development necessary to meet promotion requirements. I have participated in research briefings appropriate to my professional training and engaged in didactics related to professional development as well as training in mental health interventions. Lastly, I have been utilizing evidence-based treatments that I have been trained on such as Prolonged Exposure, Marriage Checkup, Cognitive Processing Therapy, and Interpersonal Therapy to name a few. 

I owe every one of my accomplishments to my Father and I can only imagine how proud he is of me! In the summer of 2017 going into the second year if my MSW program, my father was killed. As challenging as this loss has been I continuously pride myself on persevering as I continued moving forward and never accepting failure as an option. Even when it seems as if the cards are stacked up against you just remember your why and understand that one of strongest things we can do is have the insight to know when we need help. Self-care is imperative in this field! Following my graduate studies, I worked with Greenhope Services for Women Inc. and later Fedcap Inc. to help build the foundation for the Specialized Model of Adult Re-Entry and Training (SMART) program contracted by The New York City Department of Corrections (DOC) and Mayor De Blasio. 
Shortly after obtaining my Licensed Master Social Worker (LMSW) in the summer of 2018, I was offered a position as a Special Mental Health Consultant working with the New York City Department of Health and Mental Hygiene's (DOHMH) Health Engagement and Assessment Team (HEAT) program. The HEAT program is a collaborative team of law enforcement, clinicians, veterans and peers working to implement crisis intervention, harm reduction, counseling, peer support and linkages to services that promote access to better health and criminal justice outcomes. This city-wide mobile crisis team has challenged me to work with diverse populations and support individuals in seeking the tools to improve social functioning. I worked in this capacity until my commission date of 27 June 2020, officiated by my most honorable mentor the late 1LT Felix B. Hernaiz. During my employment with the DOHMH I have also worked per diem in early intervention social work and as a clinician at an outpatient mental health clinic. I believe in being as well rounded as possible in this field until you discover your niche, mine I believe has always been trauma informed care and I plan to continue developing my clinical skills in this area."

Grace Johnson, LMSW, BSW, '15
Director of Counseling Services and Health Operations
Long Island Alzheimer's Foundation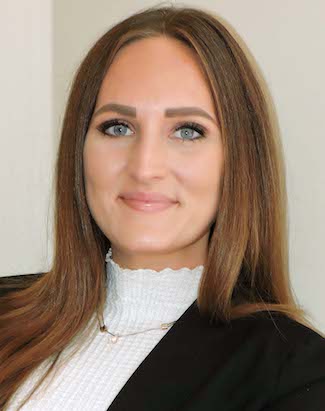 Congratulations to Grace Johnson, LMSW, BSW, '15, for being named as one of Long Island Business News 30 Under 30 honorees, 2019. The award recipients are described as "bright and dynamic young professionals who contribute to the Long Island community through public service and who have made significant strides in business". Read more about Grace here.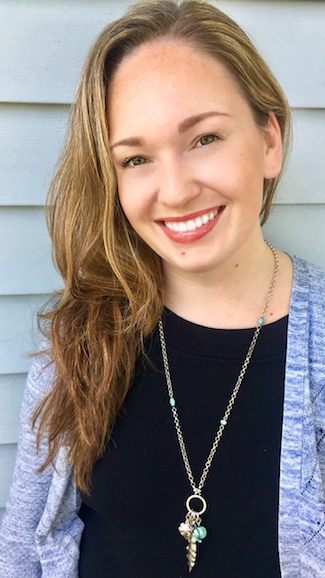 Meet Jane York, MSW 2019 (click here)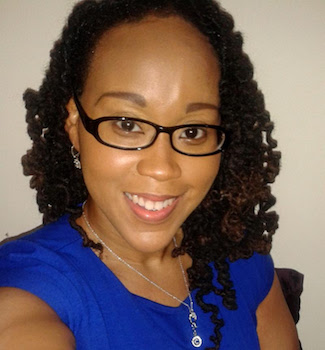 Dr. Claire Green-Forde, DSW, LCSW
Executive Director, NASW-NYC 
Dr. Claire Green-Forde has served in progressive leadership capacities since 2007 and most recently, served as the Director of Behavioral Health Services for the New York City Department of Probation where she was instrumental in building the Behavioral Health Division there in response to recommendations made to various city agencies through the Mayor's Task Force on Behavioral Health and Criminal Justice. In her capacity as Director, Dr. Claire led a team of citywide clinicians in both Juvenile and Criminal Court operations. Dr. Green-Forde currently serves on the Board of Directors for an organization focused on providing services for vulnerable populations. She is also involved in many community and professional service organizations including Zeta Phi Beta Sorority Inc., the Network for Social Work Management, Christian Cultural Center, the National Association of Forensic Social Workers, the Black Doctoral Network Inc., and the PhD Women's Network Inc.  
As an undergraduate, Dr. Green-Forde attended SUNY Stony Brook University as a Biochemistry major. After being exposed to many of the University's core required classes, her interest shifted to social sciences. While at SUNY Stony Brook, Dr. Claire received a B.S. in Health Sciences with a concentration in Public Health, a B.S. in Sociology with a minor in Women's Studies, and a Master's Degree in Social Work. Dr. Green-Forde went on to obtain her Doctorate in Social Work at Capella University, where she graduated with distinction. Dr. Claire Green-Forde is a New York State-based Licensed Clinical Social Worker whose practice and interests focus on the intersectionality of behavioral health, criminal justice, trauma, and social disparities. Dr. Green-Forde is also interested in Global Social Work and the various ways that the migrant experience impacts individuals and communities. As such and being from Barbados herself, she has a desire to address behavioral health in Barbados and the larger Caribbean diaspora. Dr. Green-Forde firmly believes in the bio-psycho-social-spiritual model of health and is a strong advocate for holistic and culturally relevant practices that consider both a trauma informed and neurobiological lens. She has training and experience in many areas, including adolescent and adult mental health, policy development, positive youth development, bullying, criminal and juvenile justice, and trauma. 
In her personal time, Dr. Green-Forde enjoys working with youth, volunteering to participate in discussion panels for the community, learning about different cultures, traveling, and lending support to community based initiatives. The New York City Chapter of the National Association of Social Workers is honored to have Dr. Claire Green-Forde as Executive Director. 
---