We are proud of our alumni and are pleased to showcase their accomplishments in the Alumni Spotlight.


Lauren La Magna, LMSW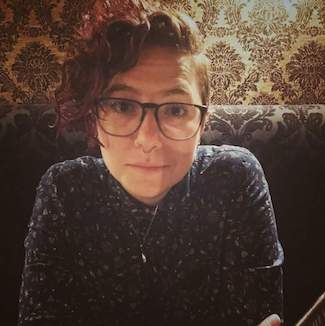 "I feel like I was drawn to social work as a profession because I never really had a specific career in mind. And I do not mean that offensively in the slightest, just hear me out. As an undergraduate at Stony Brook University, I learned the language, constructed frameworks and found community that helped shaped my worldview. I had values and visions of justice and compassion. I knew how I wanted to live in the world. I did not know how to build the bridge between the vision and reality. I graduated with my undergraduate degree knowing I wanted to make a difference, but not exactly sure how.
I put in an application to be a volunteer at my local Planned Parenthood affiliate, which is where my life changed. Even though I didn't have any formal political or community organizing experience, I was placed in the Public Affairs department. It was there that I learned that building community was a tactic for change. That values and visions I already possessed gave me the foundational tools I needed to develop leadership (in myself, and in others) to fight for justice. It provided me with experience in community organizing, coalition building, political and legislative advocacy, and opportunities to connect with other young people, feminists, who, like me, were using their voice (a voice that historically has been ignored) to fight for equity within their own communities and across the nation.
My experience at Planned Parenthood motivated me to return to school for a more formalized development of skills, which lead me to the Stony Brook School of Social Welfare. The school's mission for "a more equitable society based on...social justice" solidified my choice in the program. While my specialization was within Social and Political Action, my experiences at the program uncovered my love for working within higher education settings. Through my internships at SUNY Old Westbury and Stony Brook University's LGBTQ* Services, I fully realized my passion for working with young people, for student empowerment and leadership, and in helping young people thrive to exist as their most authentic selves and empowering them to make the changes they want to see in their communities and in the world. After graduating, I was offered a full-time position at my local Planned Parenthood affiliate, and was able to use the skills, knowledge, and tools learned to continue my community organizing work with more confidence and increased, and intentional, awareness.
When the opportunity arose to re-enter higher education, but in a more administrative capacity, I was honestly a bit apprehensive. While the excitement of returning to a campus -- surrounded by amazing students with incredible knowledge and potential -- was enticing, I was unsure whether my "social justice-community organizer brain" would fit within an example of a hierarchical system I was previously supporting students to organize against. After some self reflection, I took a leap of faith and put trust in the process. The change in roles has reinforced what I already knew -- that while the tactics I now use for progress may be different, they are no less valuable, less valid or less effective in making change. Change makers exist at all levels, and that how I view and maneuver through the world is needed at all levels. The importance is understanding the different roles we play, how those differing roles interact, and how the relationship between those differing roles can work together to keep each other accountable and honest.
Social work is not a job, it is a way of being; a way of seeing the world; a way of operating and maneuvering through whatever the role you play or hat you wear. No matter where you are or what your job description is -- you were meant to be there, in that space -- shaping and reshaping it to help create a more just world." -- Lauren La Magna
Lauren graduated summa cumme laude from both their undergraduate degree and Masters in Social Work degree from Stony Brook University. They are currently the Executive Fellow within Stony Brook University's Office of the President, where they manage and supervise presidential initiatives, such as the Mini-Grants for Departmental Diversity Initiative and the President's Council of Student Advisors. Lauren also works very closely with SBU's Chief Diversity Officer, helping manage, facilitate and implement the University's campus-wide Diversity Plan.
---