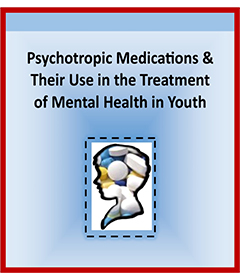 Psychotropic Medications (and their use in the treatment of mental health issues in children)
More and more, DSS and voluntary agency caseworkers are confronted with many challenging circumstances for which questions about "best practice" surface. This occurs frequently with respect to the treatment and case-management of youth in care who have mental health issues. This 1-day course will provide participants with basic information about psychotropic medications and treatment applications for a range of mental health issues experienced by youth in care. It is expected that this information will help workers understand and manage the behaviours of children on psychotropic medication s so they can appropriately support the youth's treatment plan and advocate for their well being.
This training is open to all local district child welfare staff and voluntary agency direct care staff, caseworkers, supervisors, case managers, administrators and health services staff.
Registration for this training is available on STARS/HSLC. Those without access or for for more information, please contact:
Diane Monks, LMSW 631-444-3157 or Diane.Monks@Stonybrook.edu.