Thank you for your interest in the Ph.D in Social Welfare program. At this time the program is temporarily pausing admissions and applications are not being accepted. With the arrival of several new faculty members with research profiles, the School believes it is the perfect time to review and reinvigorate our doctoral program. We will be able to plan strategically in a new and thoughtful way for the program's future and the future of our students.
We hope you will consider the School of Social Welfare again and we wish you all the best in your educational endeavors.

*The Ph.D. Program in the School of Social Welfare is a policy research degree that focuses on social problem/social welfare issues such as poverty, health, violence, and aging. It operates under the auspices of the Stony Brook University Graduate School and is committed to the School of Social Welfare's mission of social justice. Taking full advantage of the resources of both the Graduate School and the multidisciplinary Health Sciences Center, as well as affiliated faculty throughout the University, the program features small classes, a supportive environment for doctoral students, and a rigorous course of study. Upon receipt of this Ph.D., graduates will be well prepared to teach, direct research projects in government and social agencies, and carry out policy analyses in the field of social welfare.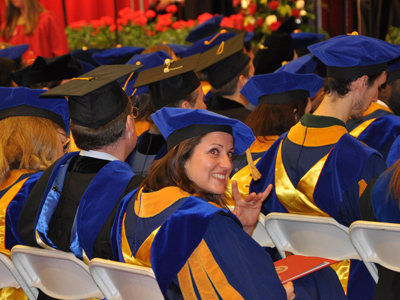 For further information, please contact:

Dr. George Leibowitz
Email: George.Leibowitz@stonybrook.edu
Phone: 631-444-6369