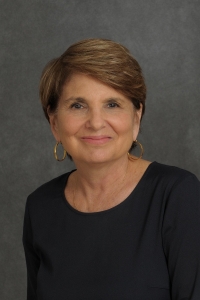 Message from the Dean
Thank you for visiting the website of the Stony Brook University School of Social Welfare. I hope you will use this visit as your first opportunity to get to know us better.
Welcome to Social Work
First, I want to congratulate you for considering a career in social work. There is probably no important social issue or event that does not concern and involve us as a profession. As social workers these issues will be your issues-- you will be on the front lines of advocacy for social and economic justice.
Social workers are active in every venue from neighborhoods to global resettlement. They practice in every type of human service organization (and in banks and corporations and government too), and they help every conceivable group from infants in early intervention programs all the way up through hospice. We work with children, youth, and families, in school social work, in health and mental health, with veterans, in gerontology, family violence, and in higher education. We are clinicians, researchers, policy wonks, administrators, advocates, and community organizers. Just about any population you want to work with, any social problem you would like to solve, or any level on which you want to make change, a social work degree will allow you to pursue your dream.
Social Welfare at Stony Brook
I also think you are making a great decision to explore your opportunities at SUNY Stony Brook. Stony Brook University is a member of the prestigious Association for American Universities (AAU) and one of the nation's premier centers for academic excellence. The School of Social Welfare is located within a rich interdisciplinary environment, one of five schools comprising the Health Sciences campus. The Health Sciences campus also includes Stony Brook University Hospital, Stony Brook Children's Hospital and a growing network of community hospitals. Many opportunities exist for collaborative research and training with the health sciences and other disciplines.
We are committed to preparing students for work in professional social work practice in the public and non-profit sectors of health and social welfare. The School's curriculum and our faculty emphasize a commitment to diversity, human dignity, and social and economic justice. The School offers the BSW, MSW, and Ph.D. degrees, and masters courses are available both on the Stony Brook campus on Long Island's North Shore, and in New York City.
The Social Work of the Future
It is a very exciting time for the School of Social Welfare and the Health Sciences campus. Stony Brook Medicine was named the lead institution in the New York State Medicaid Redesign effort in Suffolk County, and the School will have a prominent role in its development. The Delivery System Reform Incentive Payment (DSRIP) program was created in New York State in collaboration with the US Center for Medicare and Medicaid Services (CMS) to enhance the access, improve the quality and reduce the cost of healthcare for Medicaid patients and individuals who have no ability to pay for healthcare.
Why is DSRIP important for those of you who want to be social workers? There is an extensive body of evidence that nonmedical factors play a substantially larger role in health than do medical factors. Research has shown that up to 60% of our health is determined by social, environmental, and behavioral conditions, what is commonly called social determinants. Stable housing, adequate income supports, food security, and access to services (including transportation and the availability of services delivered in one's primary language) are more important to one's health than medicine. This is also true for other outcomes of success and wellness such as educational achievement and involvement in the criminal justice system. Successful outcomes are primarily socially determined. So it is no surprise that older adults, persons with disabilities (including those with mental health and substance abuse issues), the poor, members of communities of color, and immigrants tend to have less income, less stable housing and food availability, and poorer access to services. Consequently, their health, educational outcomes, and other measures of well-being suffer.
What is important for us as social workers is that those populations and the problems they face are the central focus of our profession, and social workers have a primary role in changing people's chances for success. The social work profession is dedicated to improving the social determinants that lead to better outcomes. That's why the School of Social Welfare will have major responsibility for two of DSRIP's most prominent initiatives – care coordination and initiating and sustaining collaborations with local residents and community providers. We will work to intervene and impact poverty, employment, housing, food security, and access to quality services– that result in better outcomes for life success, health, and well-being. The School's faculty and students will be involved in interdisciplinary practice, research, and training that will develop, implement, and disseminate evidence informed models for these initiatives. So if you want to prepare to work in the future – to learn to intervene in the source of the problems which impact people's well being; to study within interdisciplinary collaborations with students from other disciplines; and to build a world in which there is social and economic justice leading to success for all – choose to come to our School of Social Welfare.
As the School's new Dean and Assistant Vice President for Social Determinants, I am humbled to follow in the legendary footsteps of Dr. Frances Brisbane who has served as Dean for well over twenty years. I want to encourage you to come visit us "up close and personal" in the near future and envision your future here.
Sincerely,
Jacqueline B. Mondros, D.S.W.
Dean and Assistant Vice President for Social Determinants of Health
School of Social Welfare
Stony Brook University