The Graduate Student Government (GSG) is a University recognized organization open to all students, faculty and staff.  The objective of the GSG is to meet the unique needs of the students, to foster intrapersonal understanding, to build upon cooperation in field education, and to facilitate problem-solving between the School of Social Welfare administration, faculty, and students.  This organization functions as the propelling force of the SSW by advocating for students, advancing interests, and fostering activities.  It stresses the importance of the values of the profession of social work and is a collaboration of faculty and students to achieve these goals.  Feel free to attend a meeting and check the SSW Update for upcoming events!


E-mail us: 
ssw_gsg@stonybrook.edu

 Meet Your 2021-2022 Government Board Representatives!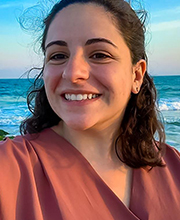 Marisa Passaro
, President
Hello everyone! My name is Marisa Passaro and I'm a second-year student in the FYT specialization.  This is my second year working on the graduate student government and am looking forward to what some of our first in-person semester at Stony Brook will look like.  I graduated from SUNY Oneonta with a degree in child and family studies in 2017.  In the time since my undergraduate education, I have been working with Head Start providing parent education and connecting families with needed resources.  I spent my first year internship as a public library social work intern and love how social work is growing in nontraditional settings to further reach populations in need.  I'm passionate about topics such as environmental justice, access to childcare, and youth mental health.  I'm here for all students to reach out to if you are struggling, need advice, guidance, or a friendly face.  I will do everything in my capacity to further the mission of the School of Social Welfare while advocating for the student body.  Email me anytime at marisa.passaro@stonybrook.edu 
---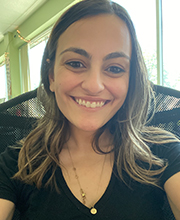 Nicole Tarangelo
, Vice President
Hello Everyone! My name is Nicole Tarangelo (She/Her/Hers) and I'm a second year student in the CPPSA specialization. This is my first year working on the graduate student government and I am looking forward to what this year will bring us as we embark on our first semester in person at Stony Brook. In 2018, I graduated from High Point University with a B.A. in English Writing. I currently work as a caseworker at Family and Children's Association Project Independence administering Independent living skills intervention to foster youth. I am passionate about topics such as prison abolition, foster care abolition and promoting a culture of collective care in our society today. I am a fierce advocate for my clients and plan to do the same thing for the student body at the school of social welfare. I will work alongside the student government to enhance the mission of the School of Social Welfare and make sure that every student feels heard and knows they are supported. Please feel free to email me at anytime, nicole.tarangelo@stonybrook.edu
---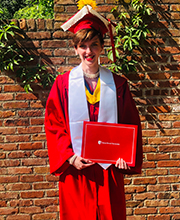 Meghan Dillon
, Treasurer
Hello all, I hope you're doing well! My name is Meghan Dillon, (She/Her/Hers). I am a graduate student from the Bachelors of Social Work program at Stony Brook University. I was the treasurer for the Undergraduate Social Welfare Alliance (USWA) during my senior year of the program. I am currently, employed as a supervisor where I work overseeing all staff and activities in the aquatics department. If you've met me, you know you can always find me getting tea or a smoothie on campus. If you see me, please don't hesitate to start up a conversation! I would love to hear your thoughts/ideas and grab a drink before/after class! Stay healthy, safe and let's have a great year!
---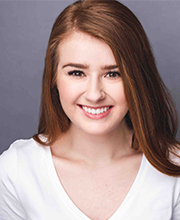 Courtney Braun
, Secretary
Hello all! My name is Courtney Braun and I am a Second Year MSW Student in the Integrated Health Specialization here at SBU SSW. My areas of interest include trauma, youth placed in the foster care system, and youth with differing abilities. Previously, I have received my BA in Psychology from Stony Brook (Go, Seawolves!). As Secretary, I will listen and advocate on behalf of my peers. Throughout the past year, we have all been faced with our own difficulties. I look forward to meeting everyone in person and continuing to pave the way forward for graduate students for years to come. Please feel free to contact me at courtney.braun@stonybrook.edu with any questions, concerns, or if you just need someone to talk to. 
 
---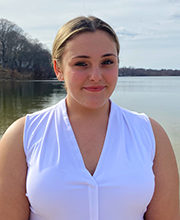 Sarah Smith, Second Year Representative
Hello everyone. My name is Sarah Smith. I have my BSW from Stony Brook University, School of Social Welfare, and I am a full time MSW advanced standing Student, CPPSA specialization. I have been working with individuals experiencing homelessness for about 5 years, and I currently work full time with Veterans experiencing homelessness. This field encompasses mental health, substance use, post incarceration, housing, navigating shelter settings, and more.
I am passionate about working to improve systemic inequalities to better the quality of life of those who cannot advocate for themselves.
We all have value and purpose in this world. This past year has been challenging unlike any other. I am excited to get to know my future colleagues and advocate for you as this year progresses. Please keep in touch, even just to say hi! Email: sarah.m.smith@stonybrook.edu
---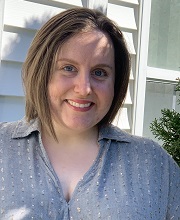 Kathleen DiMartino, First Year Representative

Hi everyone! My name is Kathleen, my pronouns are she/her, and I am a proud Stony Brook alum. I recently graduated from Stony Brook University with a B.A in Psychology and a Minor in Sociology.  For most of my time as an undergrad at Stony Brook, I interned for The Center for Prevention and Outreach (CPO) on our campus. I am passionate about mental health and wellness, disability rights, and accessibility issues. As a first year representative, I hope to strengthen the sense of community amongst our graduate students. My email is kathleen.dimartino@stonybrook.edu if you would ever like to talk or meet up!
---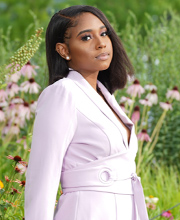 Shantee Rodriguez, Manhattan Representative

Hi, my name is Shantee Rodriguez and I am a first year MSW student. This is my first year working on the graduate student government and I am so excited to see what this year has to offer. I graduated from SUNY Plattsburgh with my B.A. in Psychology and a double minor in Gender Women's studies and Sociology in 2020. Since graduating, I began working as a Caseworker for a preventative agency under ACS called The Children's Village during the pandemic. Being a Caseworker exposed me to the many struggles that families face. Such as lack of resources to food, medical, and education. It was a pleasure to be able to connect families to these resources and see their progress during the time that I was with them. 
I am passionate about advocating for underserved families who lack basic necessities that should be accessible to them. Along with fighting for social justice &  bringing awareness to mental health in minority populations. 
This past year has been very difficult for us all and I hope to work closely with my peers to make this year as comfortable and smooth for graduate students. I will do my best to make sure every voice is heard and being advocated for to ensure the best graduate experience at Stony Brook. Please feel free to contact me if you ever want to speak or just grab a cup of coffee at Shantee.Rodriguez@stonybrook.edu. I am so excited to meet you all!