Are you ready to make a change? Do you want to have a voice in the School of Social Welfare (SSW)? Are you dedicated to finding social justice? Then you've come to the right place!
The Graduate Student Government (GSG) is a University recognized organization open to all students, faculty and staff. The objective of the GSG is to meet the unique needs of the students, to foster intrapersonal understanding, to build upon cooperation in field education, and to facilitate problem-solving between the School of Social Welfare administration, faculty, and students. This organization functions as the propelling force of the SSW by advocating for students, advancing interests, and fostering activities. It stresses the importance of the values of the profession of social work and is a collaboration of faculty and students to achieve these goals. Feel free to attend a meeting and check the SSW Update for upcoming events!
Graduate Student Government Representatives for 2017-2018
---
Tiana De Jesus - President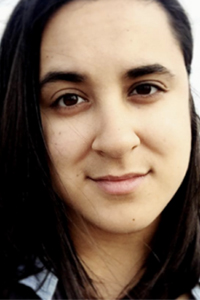 I'm a second year MSW student who earned my B.A. in Sociology right here at Stony Brook University where I also had minors in both Women's and Gender Studies as well as Business Management. I served as the GSG's first year vice president for the 2016-2017 academic year and am now eager to serve as the GSG's president for the 2017-2018 academic year. I look forward to collaborating with you all this upcoming semester in the hopes of creating a sense of community within our Social Welfare program. Please do not hesitate to contact with me questions, concerns, or comments!
---
Matthew Bullis - Vice President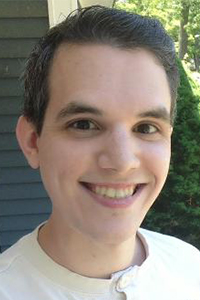 Ciao! I am a second year MSW student who received his B.A. in Psychology from SUNY Oneonta in 2016. I decided to run for Vice President of the GSG because I would like to make a positive difference within my student government. I have completed my first year at Stony Brook University interning for Phoenix House Outpatient Program, a nonprofit organization that provides clinical treatment and various counseling services to people with substance use disorders. I will be spending my second year interning at Family Service League, a nonprofit agency that offers housing and financial assistance to families and adolescents with mental health disorders. I enjoy the little things in life such as keeping in shape at the gym and sharing laughs with my close friends and family. I am looking forward to helping both current and new graduate students that are enrolled within the School of Social Welfare. If you have any questions or comments I can be reached at the provided email address. Buona fortuna!
---
Erica Daye - Secretary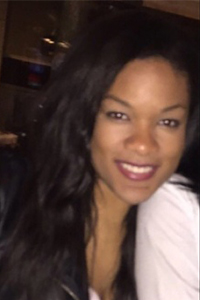 Hi everyone! I am a second year MSW student eager for the upcoming year! I graduated in 2013 with a B.S. in Speech-Language Pathology and Audiology from Long Island University (LIU). After participating in GSG this past year, I got to see how great it is, and how much greater it can be! Together, we can create an organization that everyone would want to take part in, and help make our time here at SBU a lot more enjoyable for current and future MSW students. I am passionate about advocacy and yoga. So, if you need someone to speak on your behalf, or if you need to "center" yourself, I am your girl! Feel free to reach out to anyone of us with any comments or concerns. I am looking forward to meeting you all! Om shanti shanti shanti.
---
Alana Albert - Manhattan Representative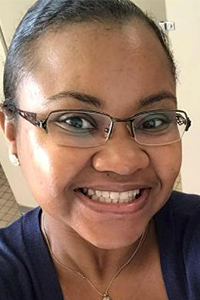 Hola! I am a second year MSW student at Stony Brook's Manhattan Campus. I earned a B.A in Humanities and Justice from CUNY John Jay College. During my senior year, I served as a student representative on John Jay's Undergraduate Curriculum and Academic Standards Committee (UCASC). During my year as student representative I helped create new majors, minors, and policies that allows students to earn an honor in a minor. While my experience was challenging, I enjoyed being a student representative. As SBU's Manhattan representative, I look forward to work with GSG in order ensuring our current and new graduate students feel more connected to our main campus. As Matthew and Tiana have previously stated, if you have any questions, comments, or concerns you can contact me! Thank you!
---
Parisa Saghati - Treasurer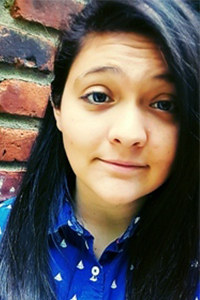 I am a second year MSW student who also earned a B.A. in Psychology here at Stony Brook University. I come with a very diverse background in the mental health field with focuses on case management, substance abuse counseling, grant writing and volunteering with the local crisis hotline. I have always had a passion for advocacy and social justice and I am honored to have been elected for Graduate Student Government representative. I look forward to growing the Graduate Student Government and creating a sense of community for the Stony Brook MSW program.
---
Tehmina Tirmizi - Second Year Representative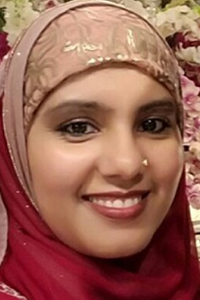 Hi everyone, I am excited to be your GSG second year MSW representative! I have a B.A. in Psychology & Economics from Hofstra University, and an M.A. in Applied Social Research from CUNY Queens College. So far, I am loving my experiences here at Stony Brook University. I am grateful to have the opportunity to meet with so many wonderful people and finding that we all have so much more in common which helps bring us together to make positive changes in this society. I am aspiring to work in the field of advocacy and I look forward to working with everyone here to build a better community within the School of Social Welfare. I am always happy to listen and share, so please email me with any concerns!
---
Lisbel Collado - First Year Representative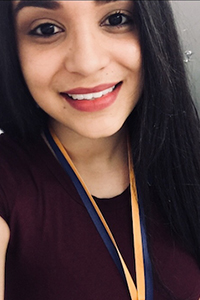 I am so happy to say that I am GSG's 1st Year MSW Representative. I earned an AA in human services from Nassau Community College and a BSW from Stony Brook School of Social Welfare. I believe in the potential within each of us to empower and inspire others. I believe in the power of unity to change our society. Together, we are one, and as one, we can overcome any obstacle. As your 1st Year Representative, I seek to empower, support, and contribute to the growth of our student population here at Stony Brook. I am very honored to be part of this amazing student government and I am eager to share with you the great moments yet to come. Please contact me with any concerns.