Click here for News as of 1/7/21 about Licensing Prep

More information about licensing prep 2021 will be posted shortly!

Now is the Time: Prepare for the Licensing Exam!
MSW Graduating students - a few Steps to Prepare for the Licensing Exam:

Utilize LEAP Resources as soon as they become available. You will receive more information about accessing
Enroll in the FREE non-credit licensing prep course to be held during Spring 2021 (registration coming soon)
Develop a Study Plan
Network with Your Peers
We are Here to Help You Prepare for the State Licensing Exam and Launch your Professional Career as a Licensed Master Social Worker!
LICENSING TOOLKIT
You will have access to practice exams and study guides through LEAP, https://licensingprep.com starting in March 2021. More information will follow.


LICENSING EXAM INFORMATION AS OF MAY 2020
Click this link to view a PowerPoint that has information you need to know about Licensing:
LICENSING PP COVID 19 INFO 5.15. 20 (1).ppt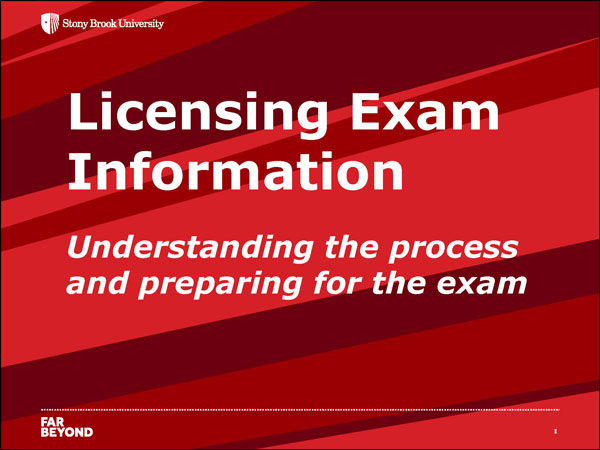 How did you do on your licensing exam? We want to hear from you! By taking this survey, you are eligible to win a prize!* Take the survey here: https://stonybrookuniversity.co1.qualtrics.com/jfe/form/SV_72o5HgAdpI0x0ax
*To be entered into the raffle to win a prize for taking the survey, please send an email: ssw_communications@stonybrook.edu
Social work licensing requirements and rules vary from state to state. For the most current and detailed information about LMSW and LCSW licensing in New York State, read here or visit the NYSED website of the Office of the Professions: http://www.op.nysed.gov/prof/sw/lmsw.htm
Check out the link below:

10 Things to Know About the ASWB Exam