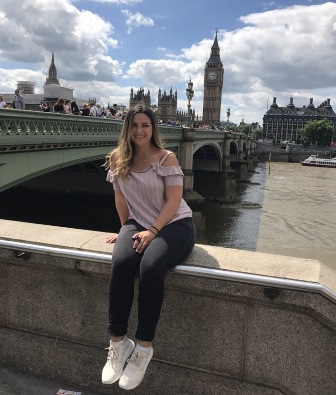 Congratulations to second year, MSW student, Jamie Torney, who was selected by CSWE to receive their Master's Minority Fellowship Program-Youth (MFP-Y) for academic year 2017-2018. The Fellowship comes with a stipend of $6500. Award recipients must be a second-year Master's level student who is committed to seeking employment with the target population (racial/ethnic minority children, adolescents, and/or transition-age youths) immediately post-fellowship.
According to Jamie, "the worst they can say is no. This aphorism in combination with the value of service to adolescents and their families has shaped the decisions I have made and the opportunities I have sought throughout my undergraduate and graduate education. The opportunity presented itself in an email from the School of Social Welfare and the description of the fellowship corresponded with my interest to advocate for racial and ethnically diverse children, adolescents, and transition-age youth. I knew that this is something I wanted to be a part of".

Jamie will represent the School of Social Welfare at the CSWE training-session in Alexandria, VA in March.