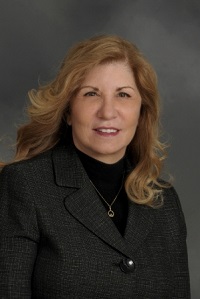 Kathleen Monahan, D.S.W., L.C.S.W. L.M.F.T., C.F.C.
Associate Professor
Director of the Family Violence Education and Research Center
Phone: 631-444-3152
Email: kathleen.monahan@stonybrook.edu
---
EDUCATION
Doctorate, Adelphi University
M.S., Columbia University (Social Work)
Post-Masters Certificate, Adelphi University (Clinical Social Work)
Post-Doctoral Fellow, SUNY at Stony Brook (Psychology Department)
Dr. Monahan was a Post-Doctoral Fellow (1994-1996) in the Psychology Department at Stony Brook University in a National Institute of Mental Health Program, studying the effects of family violence with Dr. Daniel O'Leary.
Dr. Monahan joined the School of Social Welfare faculty in 1996 as Assistant Professor and became Associate Professor in 2000. She is the founder (1998) and Director of the Family Violence Education and Research Center (FVERC) at the School of Social Welfare. The FVERC's mission, in collaboration with community and University leaders, is to provide multidisciplinary training, research, prevention, and policy analysis in the area of family violence. In 2010, Dr. Monahan was appointed Associate Dean of the Family Violence Education and Research Center in the School of Social Welfare.
Dr. Monahan has been in private practice since 1984. While she considers herself to be a general practitioner, areas of practice and research expertise include bereavement, and the effects of childhood sexual abuse, domestic violence, and severe trauma. She has provided therapy and clinical supervision/consultation in several of the domestic violence shelters on Long Island and Sagamore Children's Psychiatric Center.
Dr. Monahan is a national and international lecturer on these topics and also serves as a clinical consultant, expert witness, and forensic consultant.
Dr. Monahan currently serves on the Board of Directors of Brighter Tomorrows (a Long Island domestic violence shelter, 2006-Present) and the American College of Forensic Examiners (Diplomate and Social Work Board Member, 2000-Present).
On October 24, 2011 Stony Brook University held its inaugural Converging Science Summit. This summit was designed to promote collaboration and share best practices in the healthcare fields. The summit, hosted by Stony Brook University Medical Center and the School of Nursing, was a resounding success. Dr. Monahan and Ms. Carol Forgash, L.C.S.W., presented their poster titled, "The Dental Health Needs of the Adult Sexual Abuse Survivor." The poster outlined some of the issues that adult sexual abuse survivors experience with their dental care, what dentists can do, and how mental health clinicians and dentists can collaborate.
---
AREAS OF INTEREST
Bereavement, childhood sexual abuse, domestic violence, severe trauma
---
SELECTED PUBLICATIONS

Monahan, K. (2018). Intimate Partner Violence, Traumatic Brain Injury, and Social Work: Moving Forward. Social Work, 1-3.
Monahan, K., Goldfine, A., Bigeon, A. (2017). Traumatic Brain Injuries in Victims of Intimate Partner Violence: An Under-Appreciated Source of Neurological Morbidity. Future Neurology, 12(4), 189-191.
Marino, MA, Cannella, D., Schoenfeld, E., Bruckenthal, P., Monahan, K., Truhlar, M., Hou, W., (2017). Addressing Determinants of Health and Unmet Preventive Health Needs of Underserved Older Adults: A Collaborative Model, Nursing Outlook, 65, 131.
Monahan, K. (2010). Themes of Adult Sibling Sexual Abuse Survivors in Later Life: An Initial Exploration. Clinical Social Work
Monahan, K. & Lurie, A. (2007). Reactions of Senior Citizens to 9/11: Exploration and Practice Guidelines for Social Workers.
Social Work In Health Care, 45(1), 33-48. Monahan, K. (2007). Cultural Beliefs, Human Rights Violations, and Female Genital Cutting: Complications at the Crossroad of Progress. Journal of Immigrant & Refugee Studies, 5(3), 21-35.
Monahan, K. (2003) Death of the Abuser: Does the Memory Linger On? Death Studies, 27(7), 641-652.
Monahan, K. & Lurie, A. (2003). Adult Disabled Women Sexually Abused in Childhood: Treatment Considerations. Clinical Social Work Journal, 31(4), 407-418.
Monahan, K., Lurie, A., Goodman, R., & Gurian, A. (2002). Helping Children with Developmental Disabilities Cope with Traumatic Events. About Our Kids.org, New York University Child Study Center
Lurie, A. & Monahan, K. (2001). Prevention Principles for Practitioners: A Solution or an Illusion? In Behavioral and Social Sciences in the 21st Century Health Care: Contributions and Opportunities. Gary Rosenberg and Andrew Weismann, Eds., New York: Haworth Press
Lurie A. & Monahan, K. (2001). Prevention principles for practitioners: A solution or an illusion? Social Work and Health Care, 33(1), 69-86
Monahan, K. & Forgash, C. (2000). Enhancing the Healthcare Experiences of Adult Female Survivors of Childhood Sexual Abuse.
Women and Health, 30(4), 27-41 Ornduff, S. & Monahan, K. (1999). Children's Understanding of Parental Violence. Child and Youth Forum, 28(5), 351-364, 38(4), 361-369.
Monahan, K. & O'Leary, K.D. (1999). Head Injury and Battered Women: An Initial Inquiry. Health and Social Work, 24(4), 269-278
Monahan, K. (1997). Crocodile Talk: Attributions of Incestuously Abused and Non-Abused Sisters. Child Abuse & Neglect, 21(1), 19-34.
Return to Faculty Page