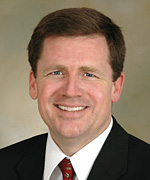 Richard Morgan, Ph.D.
Clinical Associate Professor
Email: Richard.Morgan@stonybrook.edu
Phone: 631-444-6926
---
EDUCATION
Ph.D, Fordham University (Social Work)
M.S.W., Stony Brook University
M.A., Catholic Theological Union (Ethics)
M.Div., Catholic Theological Union (Ministry)
B.S., University of Pittsburgh (Psychology/Economics)
---
AREAS OF INTEREST
Child welfare policy and programs, child sexual abuse and juvenile sex offenders, research, ethics.
---
SELECTED PUBLICATIONS
Morgan, R.H. (2013). Life, liberty and the pursuit of happiness: Human rights and immigration. In M.W. Karraker (Ed.), The Other People: Interdicsiplinary Perspectives on Migration (pp. 205-224). New York: Palgrave MacMillan.