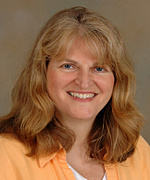 Betty Jean Wrase, M.S.W
Clinical Assistant Professor
Director of Field Education
Phone: 631-444-3161
Email:
Betty-Jean.Wrase@stonybrook.edu
---
EDUCATION
BSW Moravian College
MSW School of Social Welfare, Stony Brook University
---
AREAS OF INTEREST
Field education, health, child welfare and children and families
Betty-Jean Wrase is currently the Director of Field Education since 2007. Ms Wrase has been on the faculty in the Office of Field Education since 1989.
Prior to being on the faculty Ms. Wrase was the Associate Director of the Child Welfare Program, School of Social Welfare, Stony Brook University. She was responsible for all administrative and programmatic aspects of this multi-component education and training program including supervision of graduate student units working with homeless families placed in welfare motels in Suffolk County, New York. She was also responsible for the development and implementation of training of child welfare workers in a seven county area in southern New York State. Each year approximately 1500 trainees attended training offered by the Child Welfare Training Program.
Ms. Wrase began her social work career working with families with children with health issues. She worked alongside health clinic physicians and social workers offering supportive services to both families and their children. Health issues have remained a primary interest for her.
Ms. Wrase has been a consultant for Little Flower Children's Services, Project Independence Suffolk, HELP Suffolk, and The Mother's Center. Her consultant services have included proposal writing, administration, evaluation and supervision. Ms Wrase has also organized over 20 conferences covering topics on substance abuse, social work licensing, health and wellness, and developmentally disabled adults.
Ms. Wrase has presented at a number of conferences and has co-authored a number of social work articles. She is a member of Council on Social Work Education, National Association of Social Workers, Association for the Advancement of Social Work Groups and Society of Social Work Leadership in Health Care, Suffolk County Chapter.